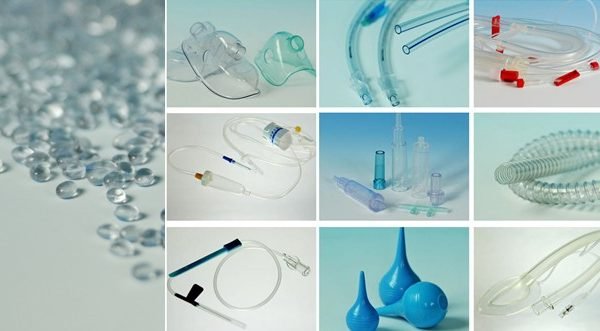 PVC Medical Grade Compound
Description
We make available PVC Medical Compound which is a non-toxic medical grade extrusion compound. These are comprehensively used for Fexible tubing in IV sets. Made using sophisticated equipment in hygienic conditions, these tubes ensure safe transfer of glucose or blood in the patient's body.
We make mithyle tin free compound for Non-Toxic application available with various hardness.
DEHP-Free/ Phthalate-Free Compound
We offers range of DEHP-Free PVC Compound Complying With Major regulation as per EU Directive 2005/84 EC,EN14372,ASTMD3421.This Compound are available in range of hardness for varied application. Our Phthalate-Free Compound are available in shore hardness 60A to 90A
Application :Medical disposable industries and food contact products and child care products.
We make PVC Moulding Grade Compound that are made in compliance with international quality standards. These non-toxic medical compounds are used for molding the application such as drip chambers and transfusion part. We assure to customize these as per the needs of the customers.
Application : Oxygen mask, Oxygen tube and all breathing parts. Available hardness shore 60A to 80A.
We have range of radio opaque compound in custom made colours. Which can be identified threw X-RAY Machine regrading their position in the human body. Available hardness shore 60A to 80A